Click on link below to open the order form in either Adobe or Microsoft Word.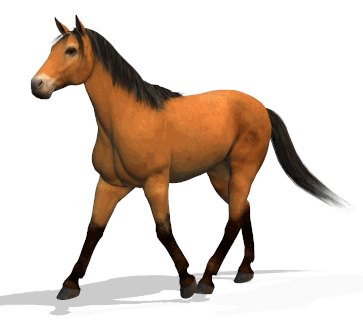 When ordering, PLEASE specify bracelet or necklace length. If no length is specified, I will make them average length.
Bracelet average length being 7 1/4" and necklace 17".
Please use the below image to determine the length of your necklace. Please note, any length over 18" requires hair to be at least 27" or longer. I can only make the necklace as long as the hair is provided. IE if the hair is only 20" long, your necklace length will be 16" or shorter.
Bracelets should be 3/4" - 1" longer than the actual wrist size. Please allow room for comfort of beading if you are getting a beaded piece.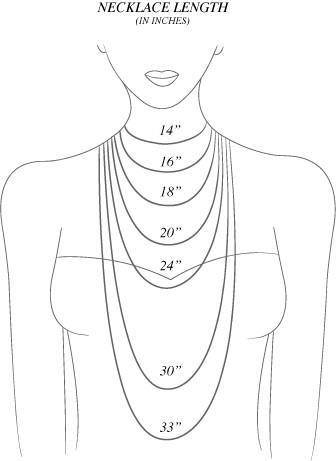 HOW TO ORDER
The hardest part of ordering is probably going to be deciding WHAT to order. :) Once you have decided, please print out the below order form, fill it out entirely, being careful to include measurements for necklace or bracelets, and venture to the barn with a sharp pair of scissors and a rubber band.
When sending your hair please make sure it is rubber banded together and in a zip lock bag labeled with your name. The amount of hair should be at least 15" long a pointer fingers width in diameter (whole length) for bracelets and 25" long and a pointer fingers width in diameter (whole length) for necklaces. For the speciality braids (anything except 4 strand round), please include a little more for diameter. It is not necessary to wash the hair, but I do ask that it is brushed out before it is cut and banded. If I receive hair that is extremely tangled, I may not be able to use it or an additional fee will be applied to condition the hair. PLEASE do not use showsheen or a detangler as it makes the hair hard to work with. TAIL HAIR IS HIGHLY RECOMMENDED and mane hair may not be able to be used. Please email if you have other questions
Once you have collected the hair, label the zip lock bag with your name and ship the hair, order form and payment to my address on the order form. Once I receive your order, please allow 4 - 6 weeks for completion and shipment back to you. However, please remember I am only one person and in peak seasons (March - May & October - December are peak seasons) or unexpected busy periods, it may take a little longer(approx. 6-8 weeks. If you need your piece sooner, please contact me prior to ordering for rush information. There will be a rush fee of $40.00 plus any overnight shipping fees I may incur. However, no rush orders can be completed in less than 2 weeks and all rush orders will depend on availability of supplies needed. Any order needed in under 3 weeks is considered a rush order. Please plan accordingly.
If you feel that your finished piece needs washed, it can be washed with soap and water, pat dry and allow to dry 24 hours. After all, it IS hair. Please just take extra care of the ends when wet so the glue does not loosen.
Horse hair jewelry IS very durable, HOWEVER, do take extra care to not tug or pull on the findings and take extra care to not snag the hair. Tangled Tails cannot be responsible for jewelry that shows signs of abuse during wear. In normal wear, your horse hair jewelry will last a lifetime!
In order for me to keep the cost to you down, I do not use sterling silver. I use quality solid stainless steel. No tarnishing and no polishing before wearing.
Now and again, I may be out of a certain finding, charm, pendant, etc. Please allow extra time for me to get these items and finish your product. IF I am out of something that you want, I will let you know at that time.